This is my beautiful daughter, 36 weeks pregnant.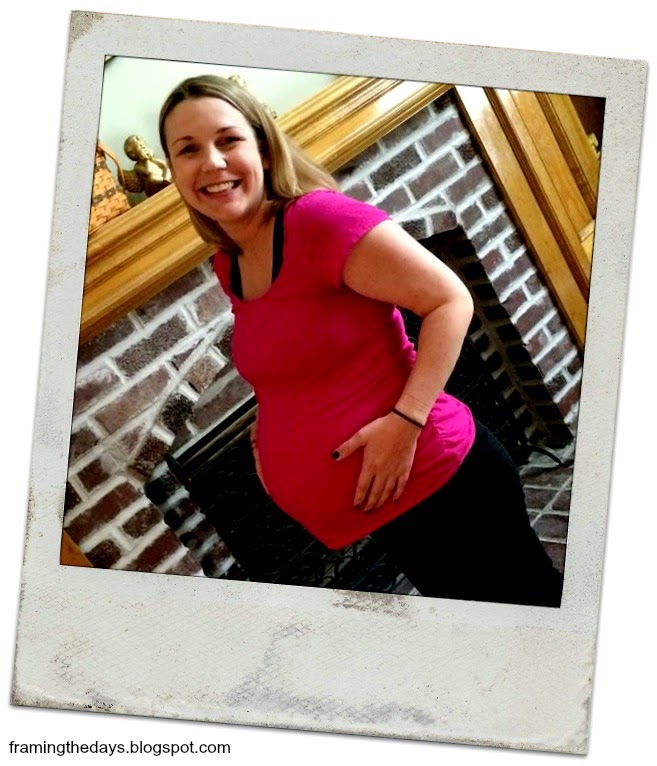 She's excited, and tired. Even though she knows that little Lincoln will be here soon, right now it feels like she'll be pregnant forever.
It strikes me that this is a nifty example of walking by faith. Because she knows there is an endpoint coming soon, she can depend on it even. So if she just looks in the mirror, or thinks about how tired she is, she might not be much excited … but since her body can be relied on to produce this child in the near future, she can mostly move past the tired, at least in her mind.
She knows that what she sees won't last much longer, and she has faith in the promise of labor and delivery and a baby in her arms.
Hanging onto that promise, even when the mirror tells her otherwise.
Walking by faith, not by sight.
I would do well do remember this when my mirror shows me tired – what I see won't last forever, but God's promises to me of a hope and a future are worth standing on.
Waiting with her,
Angie
[P.S. I think she is actually waddling by faith these days!]
Please follow and like us: