Today I am pleased to share a guest post from Sara Brunsvold, who writes over at Find the Lovely. Her writing is poignant and reaches me at a deep level. Journey with her into the land of a new normal this Thanksgiving.
——-
The day the new owners closed on his house, my father-in-law
called me from his assisted living apartment.
His first words were: "Well, it's no longer ours."
Ours.
He somewhat meant the whole family.
He mostly meant him and his late wife, Susan. The house was
the last remaining piece of their life together – the place that had centered
the family for two years after she passed away.
The pain was present in his voice, though he tried to sound
upbeat.
I wanted to hug him through the phone.
Home, as he knew it, no longer existed for him.
Home was no longer a physical place he could retreat to. It is
only a memory he will keep wrapped in cozy blankets. It is pictures slipped in
an album.
As Thanksgiving approaches, this reality settles in deeper.
The home we knew is no longer there, where we last saw it.
The last time I was in the house with the family was a few
months ago, in the days leading up to the sale. We were there to clean. We
enjoyed one last meal together in the house – a takeout meal none of us cooked
because the pots and pans were gone. The refrigerator contained maybe butter
and olives, but that was about it.
Even on that day, the house did not seem like "ours."
When Susan was still alive, regardless of being frail from
cancer, she always, always had a
kitchen full of food in some stage of preparation – baking, simmering, resting,
sliced, stored, chilled.
One of my primary roles when I was there was to help her
cook. She was an amazing cook, and many of the memories I have of her and me
together happened around her beautiful blue-tiled kitchen island.
Holidays always seemed extra special at her house. Something
about her warm kitchen made them so.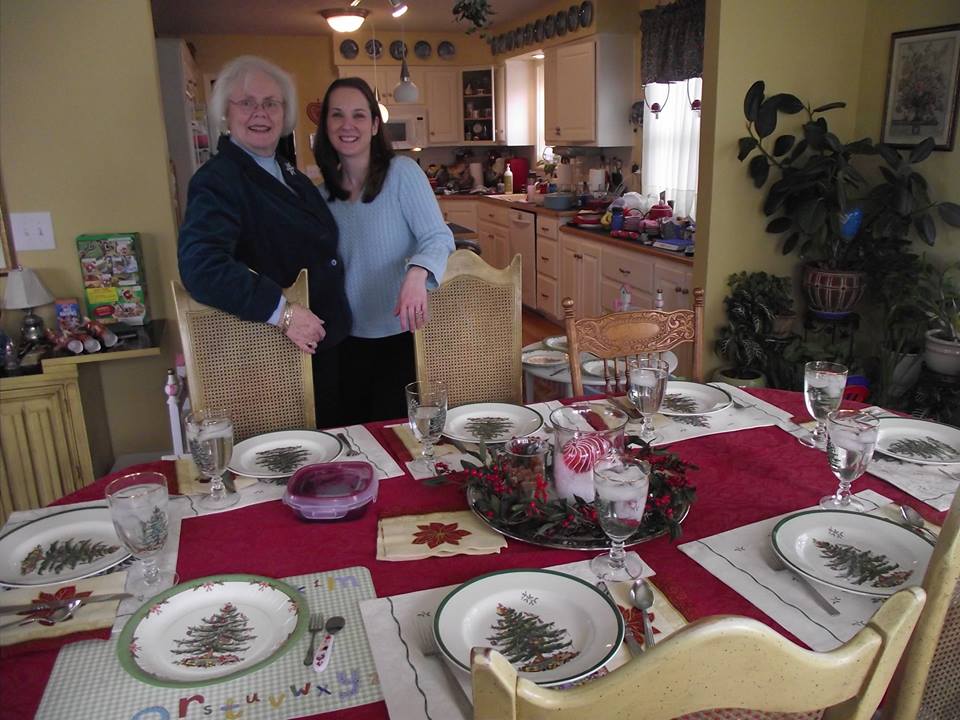 The author and her mother-in-law, Susan,
at their last holiday meal together in the house.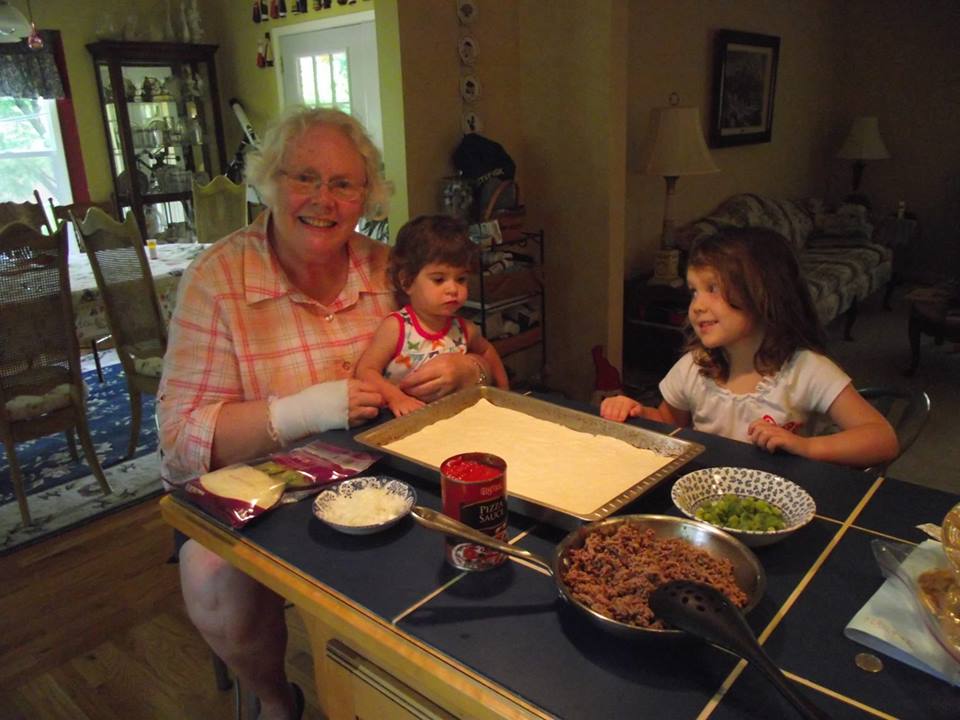 Susan with two of her grandchildren during
a baking session
Her kitchen always seemed to be as full as her heart.
This Thanksgiving, the family will be at my house, where the
table is smaller, the chairs are fewer and the oven is not nearly as powerful.
We know we will be sad to no longer be in "our" house. We
will sit at my smaller table and remember mealtimes of the past. We will eat
the food and wish we could taste what we had just once more.
But in our hearts, somehow we will know that all will be
okay.
We will know that home is not a place that stays put.
Home follows us.
Home is the memories we carry and the love we have gathered
to share.
It is the baseline on which we build all future memories.
Though houses may sell, home never dies.
Home lives, wherever we are.
More than her house, Susan loved her family. More than food,
she loved her people.
This thanksgiving, I will remember what she taught me about
making pie and how to make stuffing taste like a million dollars, but I will
also remember one of her best lessons of all:
It is the people we gather with, not the place we come, that
brings us home.
—–
Sara Brunsvold writes about finding the presence of God in everyday life at Find the Lovely
Please follow and like us: