Just got home from a wonderful vacay to Nashville with the hubs and my son and his wife. They live in LA (as opposed to KANSAS … I wish …) so having this stretch of time with them was really great. The drive was long but the conversation was good.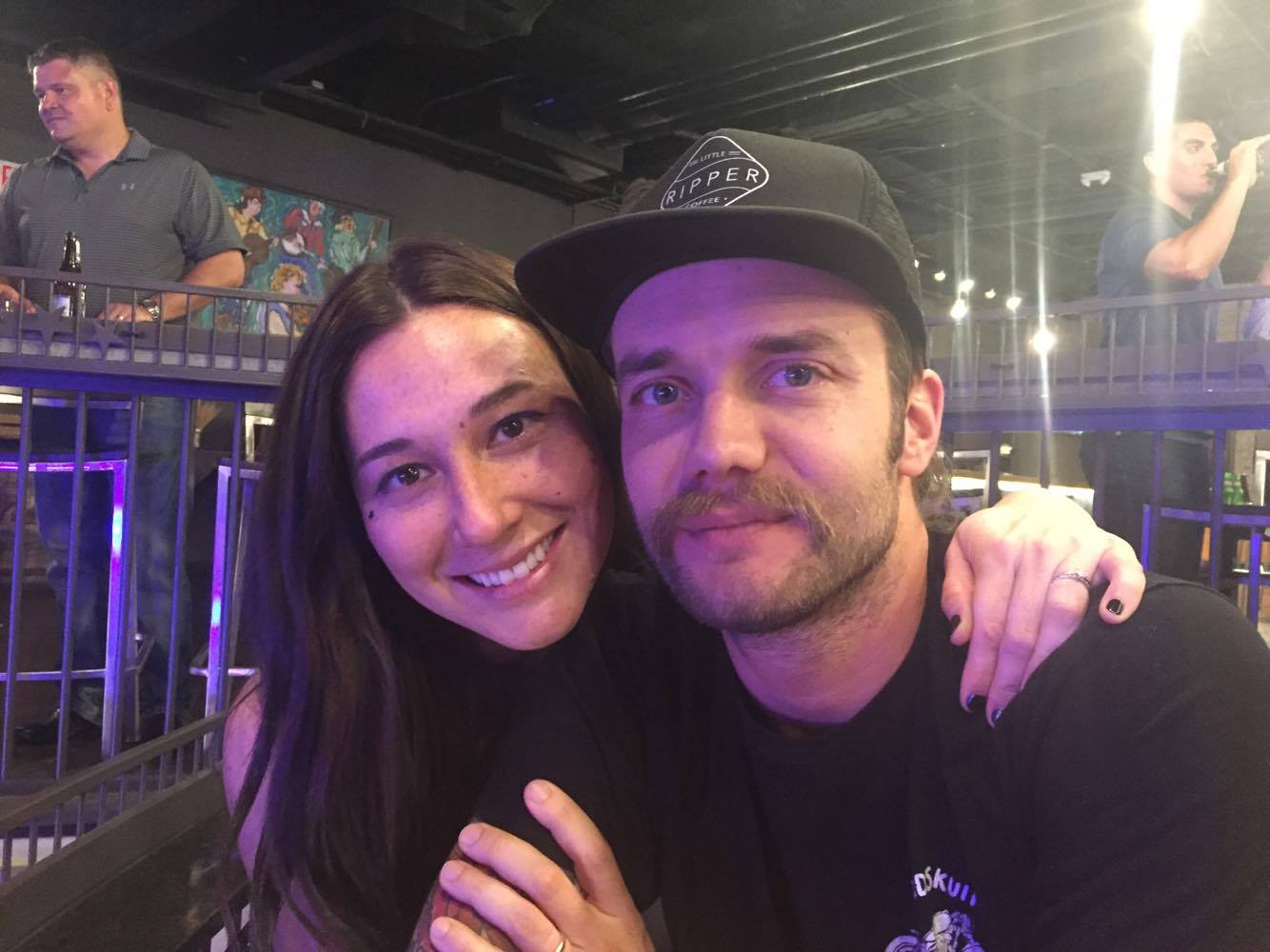 I learned a few things while we were there:
1) How to call an Uber. Now of course I knew of this thing but I've never USED it. By and large they were all fine, and the pickups were crazy fast, although I never had enough room to put on my seatbelt and this one time the driver showed up with a passenger so there wasn't room for us so he kicked the "passenger" out and we piled in and then he changed his mind and kicked us out. At least I think that's what happened …
2) There is a huge replica of the Parthenon in a random park. I don't know why.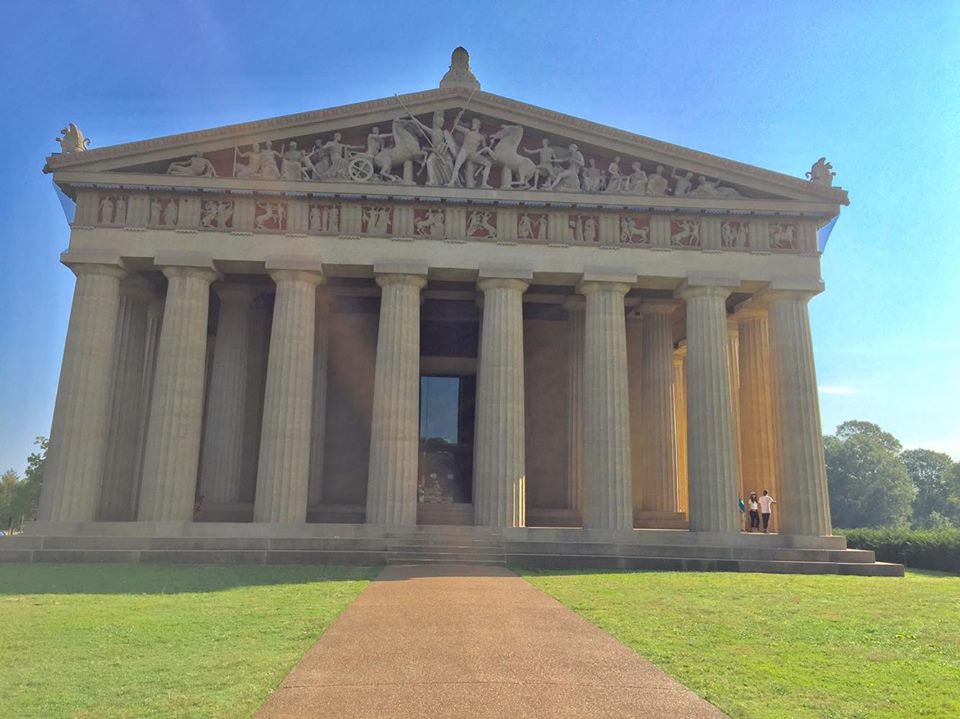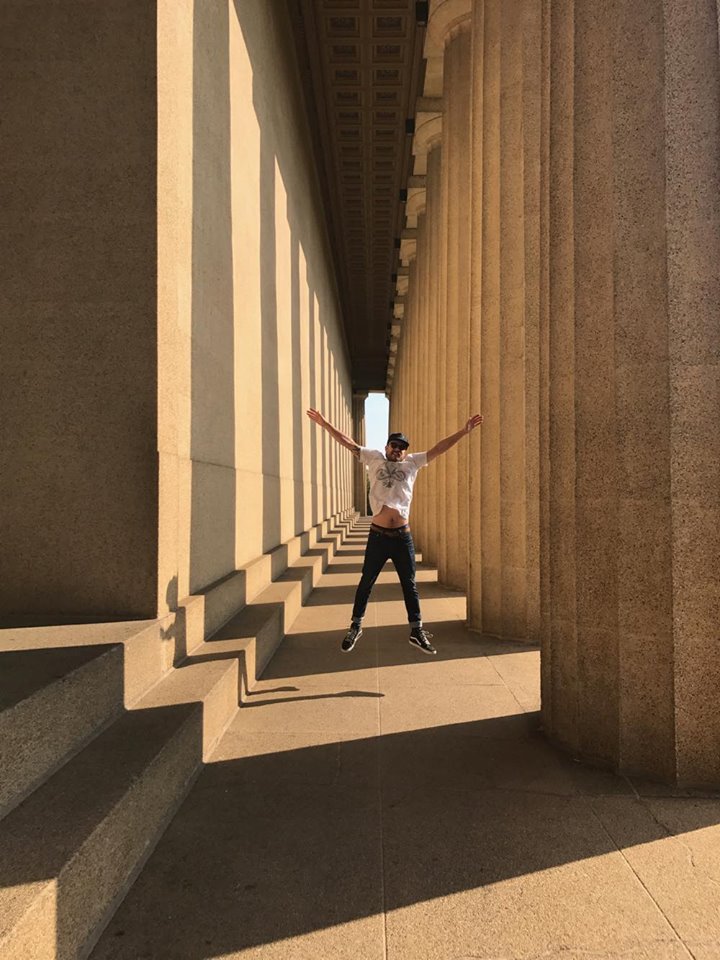 3) Nashvillians are friendly, friendly folk. Seriously you guys, we got hands-down the best service every single place we went! Friendly doesn't begin to cover it. Except for that one lady in the antique mall who apparently was having a bad life.
4) The accent I was expecting was mostly missing. Apparently there are 100+ people a day moving to Nashville. I suppose that's the reason that other than a "Shootfire!" from the Walmart cashier and a bunch of "Hey ya'll"s from the good folks at the flea market, everyone sounded like me. Disappointing – I mean, who doesn't love a good accent?
5) The world really is small. While waiting in line (OH HAVE I MENTIONED THE LINES??) we met a lovely couple from Israel, she a judge and he an aviation mechanical engineer.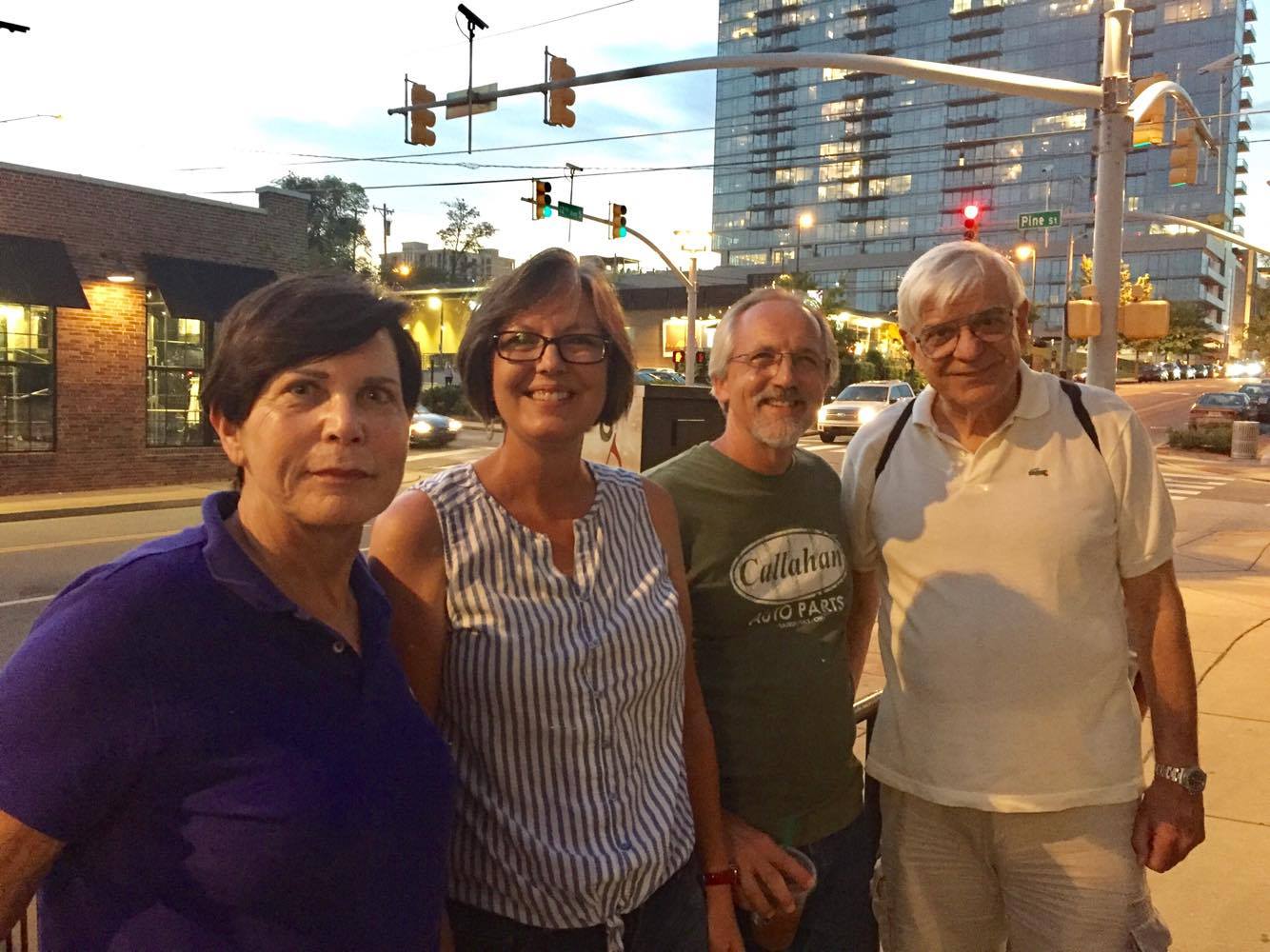 (Learned that the judicial system in Israel does not include juries.)
Then we were joined by a couple from Australia who met singing on a cruise ship, and then two guys from Norway showed up. FINALLY, some good accents!
6) The music is good but the crowds are insane. This is truly tourist territory – I've only been to Vegas once but the Broadway strip in Nashville sure reminded me of it. There were live bands all up and down the street, and the people watching was so so good, and I thought I was going to get crushed or buried alive 5,463 times.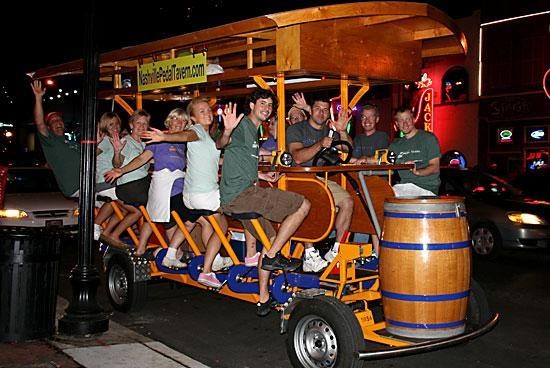 (These silly things were everywhere. No, we did not get on one.)
For this impatient introvert, the lines and crowds were a bit overwhelming at times, but I wouldn't have traded a bit of it.
Sadly, we didn't see Garth or Dolly or Travis or Vince, but we sure did hear a lot of great music. My favorite was the Station Inn, where a bunch of mostly old guys just show up and jam. The fiddle player is 85, and he plays there four nights a week. There was also an 11-year-old girl playing with them at one point, and just about every age in between.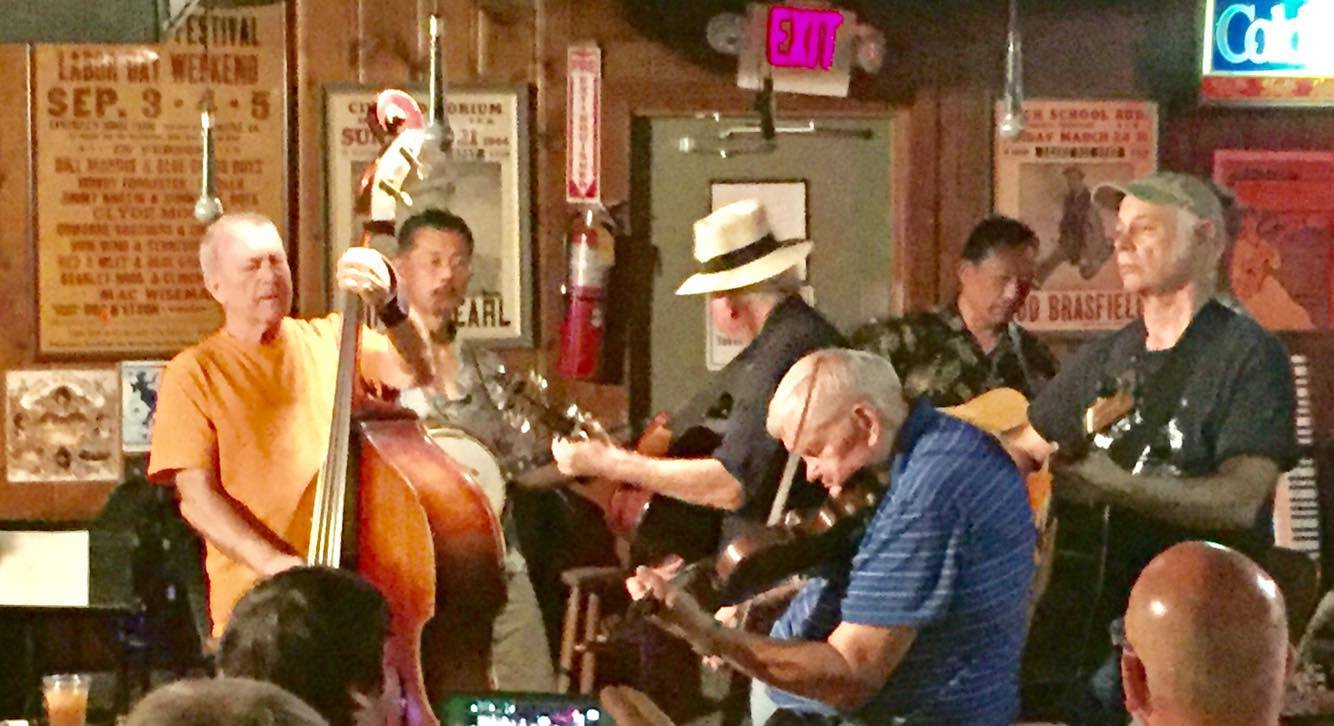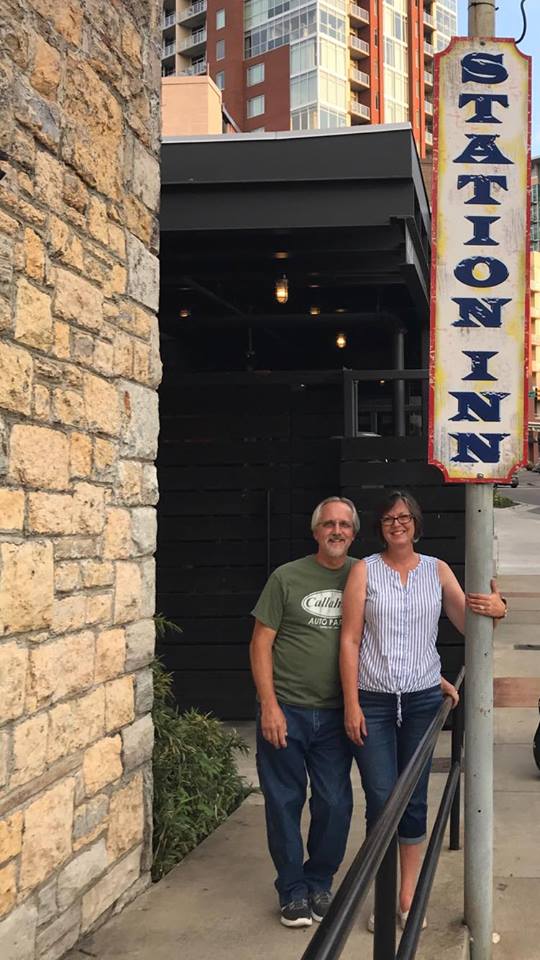 All of that said and done … we had a blast and I am glad to be home.
Where have you been lately, near or far? Share with us?
Tired but happy,
Angie
Please follow and like us: