Are you living in guilt? Or worse yet, mired in shame? I spent many years feeling guilty about
things I did to my children, and even more the things I DIDN'T do with my
children. And the things that happened
to them, unbeknownst to me, that were damaging to them. And all the ways I could have been a better
daughter mother wife sister friend.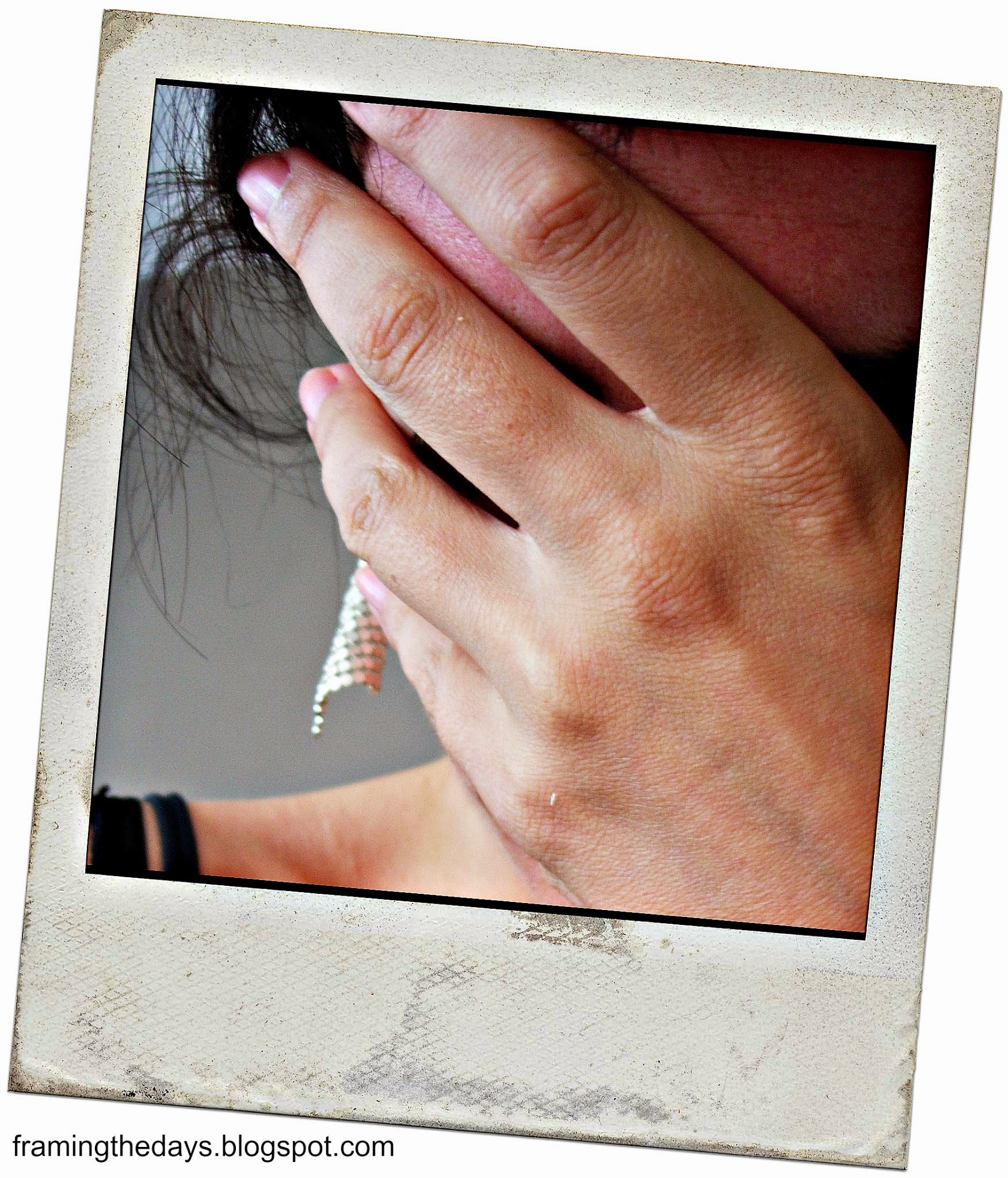 I had a revelation, one
day.
I was talking with my daughter
about a particular incident over which I had carried a stifling burden of guilt
for over 20 years. Or I should say I was
talking TO her about it because … she didn't even remember it.
Didn't.Even.Remember.It.
How could this be? So much energy and emotion and guilt and
sadness and self-blame and yes, shame, associated with the incident, and she
didn't remember?
So I started thinking about
guilt. And shame. And praying, and reading, and finally,
finally understanding that there is a big difference between GUILT or SHAME,
and regret.
Shame, guilt – shoulda woulda
coulda – isn't that what Jesus came to free us from? "Now, therefore, there is no condemnation for
those who are in Christ Jesus." (Romans 8:1)
NONE.
So if God, the God who
saved me, has decided not to condemn me, to completely forgive me…
… who do I
think I am to condemn myself?
It took my
breath away to realize that I was actually elevating myself ABOVE God when I
mucked around in guilt and shame. Those
burdens that brought me so low, that kept my eyes downcast, had actually been
taken from me at the Cross, and yet I am still plodding along as if the weight
was unbearable.
Shame, guilt – Satan surely
uses those incidents we deeply regret to try to shame and guilt us.
But we have a choice.
This is an example of some of Satan's best
work – after all, didn't his whole deal start with him wanting to be God's
equal? And if I choose to live in shame
and guilt, am I not doing the same?
Deciding that God's not big enough or doesn't care enough to NOT condemn
ME … oh sure, I'm positive he removed YOUR guilt and shame when Jesus died, but
mine? No. Impossible.
WHO DO I THINK I AM?
I choose to refuse guilt and
shame. Do I have regrets? Yes, absolutely. But, you see, the difference is that regret
says, "Wow if I had that to do over again I would do it differently." I DID something wrong, that has been forgiven
and forgotten by the God who loves me.
Shame and guilt say I AM
something wrong. God says otherwise in
Psalm 139:13-16. He "formed my inward
parts, wove me in my mother's womb." For
that I will give thanks to Him, "for I am fearfully and wonderfully made." God
does not make wrong people. It gets
better: In His book "were all written
the days that were ordained for me, when
as yet there was not yet one of them."
He knew.
He knows.
Yesterday, tomorrow and forever.
But how do we sort this out, when we've been living this
way for so long?
We can:
Pray for clarity.
Because God does not want us to wallow in shame or guilt, He will be happy, oh
so happy, to open our eyes to the places we might be stuck in the mud.
Stand up
straight. Memorize and OWN Romans 8:1:
"Now, therefore, there is no condemnation
for those who are in Christ Jesus.
Believe it. Even if we don't feel it, we can choose to believe it.
Examine those incidents
or seasons or whatever that are tripping us up, and allow His forgiveness and
love to wash over us.
Let it go. [cue Frozen soundtrack here …] Don't
give one more ounce of energy or emotion to the lie of guilt and shame.
Really, let it
go. Don't let Satan have his way any longer.
Give thanks! Go ahead and say, "Wow I would do that
differently!" But then give thanks that
even though you can't God IS NOT holding it against you. And if HE can let it go …
Let it go.
Learning,
Angie
I I am sharing "who do I think I am?" with like-minded sisters at Still Saturday and Give Me Grace.
Please follow and like us: